Launch your products, the fast way !
Launch your products,
the fast way !
Get started fast, launch efficiently, don't waste time anymore
Join us now, no credit card required.
The Problem
Launches are slow ⏳!
The average ProductHunt pre-launch duration is ~3-4 months, and sometimes you have to launch multiple times before selling $
Our solution
The 1st AI-powered Saas helping you launch faster
Our modern approach to Product shipping enables you to focus on creating value. From cross-channel idea validation to product building and shipping for launch day, we are here to help you reach Product-Market Fit.
How does it work?
You'll have first sign-up using your Google/Twitter account.
Afterward, you'll be able to:
Create your First product(s).

Validate your concepts cross-channel, and gain some Traction.

Build pre-templated Saas projects.

Customize your builds using AI.

Get Ready for the Launch 🤩
More details soon.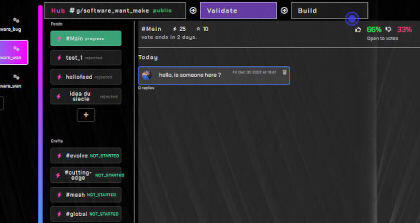 You have a new Idea to validate
A Launchpad designed to help you gain Traction
Stimpack helps Builders gain Traction and Launch their products faster. After selecting your preferred social channels, our Algorithm helps you optimize your Traction actions, identify Traction opportunities, and measure everything on a per-product analytics dashboard.
---
Selecting the right cross-channel mix is crucial: we helps you identify opportunities and select the most relevant channels for your Product Growth.
A powerful algorithm designed to help you optimize your reach and validate your next product
Each product is monitored through precise Traction Analytics. You can find all of them in a per-product analytics Dashboard.
---
Each product benefits from a Free Landing Page exposing the product's concept and USP. The best part: it's generated automatically 🤩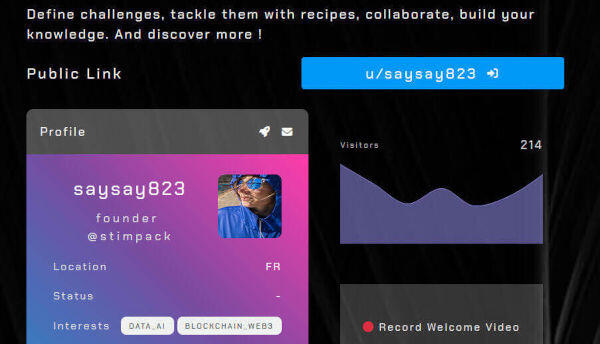 Your idea is validated, Time to Ship
Ship & Launch products Faster than ever
Once you have validated your concept, time to Launch your product. Select the right launch platform and get ready for Launch day.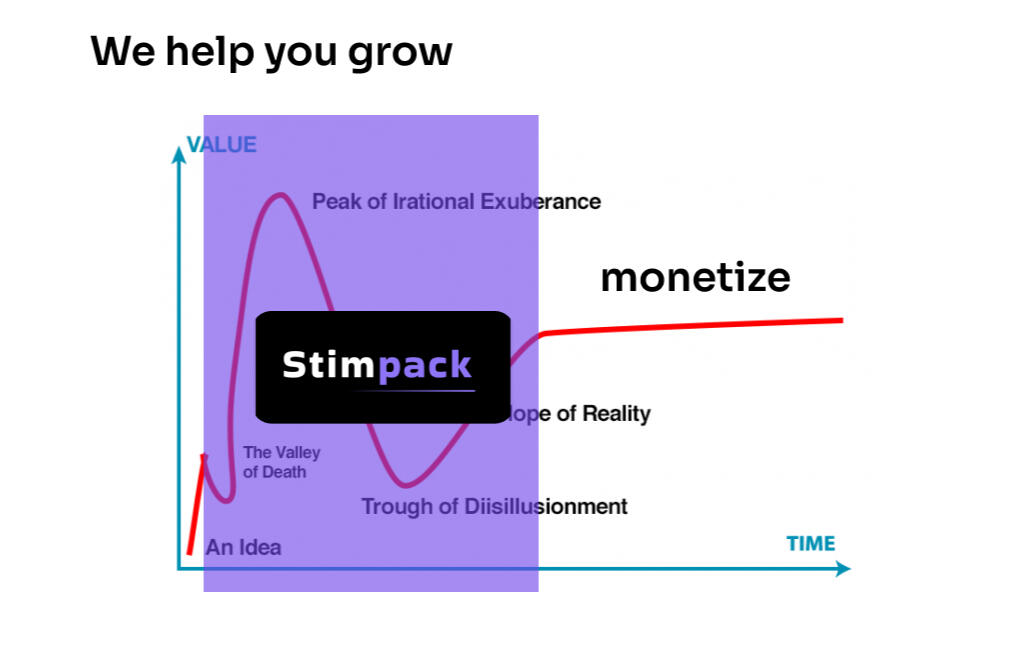 ---
Once your concept is validated, add features and Middlewares with our AI-Powered Nocode Product Builder.
You get a total ownership over the Product, the builds, the source code and the deployments.
---
Select your Launch channels and create Launch campaigns: we help you check that everything's in order with our battle-tested Launch checklists.
Launch Day has come: monitor that everything's following the plan using Launch analytics🚀
Join our alpha waitlist 🚀, no credit card required.
Meet our Team
As a founder/engineer, Saïd has at heart to provide you with the best technological experience/platform.Mathilde supports him with a great sense of communication and branding. We are always keen to meet new people and share a collective mindset: we encourage innovation and reward the creators.We also regularly deliver high-quality content on Stimpack's Official Blog. Stay tuned folks!
Latest news from our blog
Launch your products, the fast way !
Launch your products,
the fast way !
Get started fast, launch efficiently, don't waste time anymore
Interested in Stimpack's concept, enroll today in our free Alpha!
Stimpack Privacy
Stimpack Privacy Policy
Stimpack's Privacy Policy is available by clicking on the button right below:
Website Hosted by: Carrd Inc.
Physical Mail: Carrd Inc.
Attn: DMCA Registered Agent
231 Public Square Suite 300 PMB 12
Franklin, TN 37064
Phone: (615) 645-2470
Email: https://carrd.co/contact/copyright
Website: Carrd.co